Fine Quality and One of Kind Furniture

Serafina has created relationships with many of the fine furniture manufactures, distributors, suppliers, retailers and design centers in the nation and Southern California to acquire furniture and accessories that meet the tastes of her clients.  She has access to materials from around the world to modify the upholstering of furniture and to apply as window coverings and carpet.   Special furniture designs are also manufactured as needed based on Serafina's concepts and specifications while maintaining the highest quality of design and the cost conscious needs of her clients.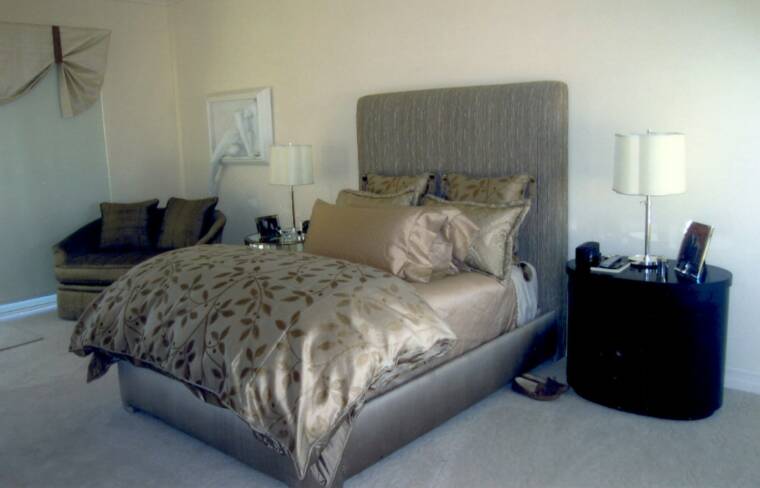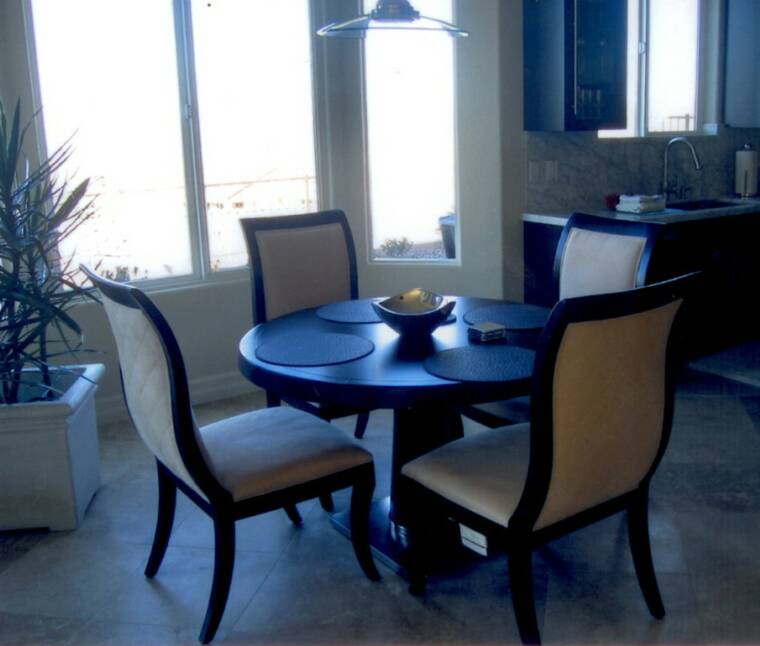 The limited space in this art deco' designed dining space off the kitchen required a specially designed table and chairs to serve four in the style of the adjoining living room.  The luxurious design of the chairs offsets the simplicity of the pedestal table forming the center piece for the room.

The large bedroom required a bed in proportion to the open space sought by the client.  Serafina designed the bed, accessories, and bedding fabrics to create a coordinated  modern/art deco' design which captured the style of the other rooms in the home.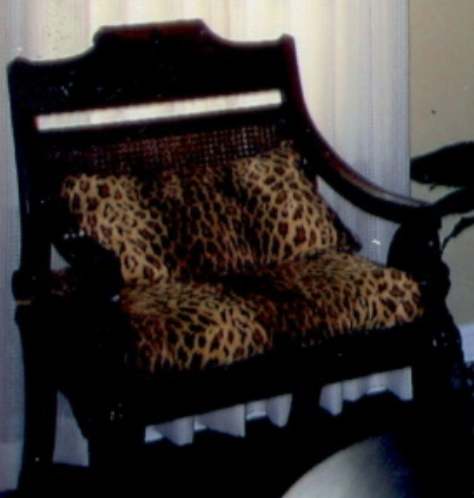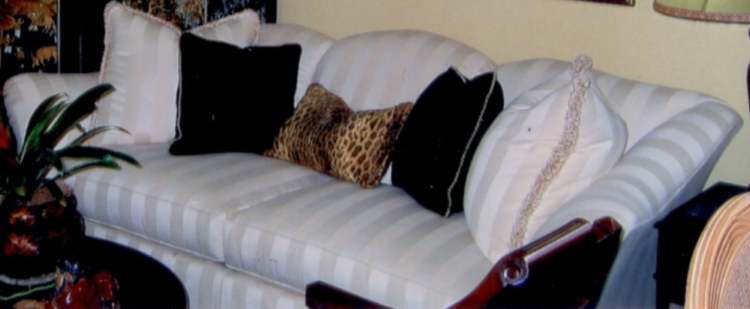 This Henredon/Ralph Lauren sofa was reupholstered  with a fabric that created contrast in colors and design to form symmetry to the living room.

This Maitland Smith arm chair with Ralph Lauren fabric is designed to work with the sofa in terms of style and color, and the fabrics were used to integrate the contrasting pieces.