Rejuvenating Retreat for Women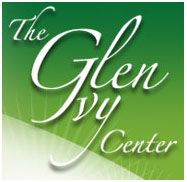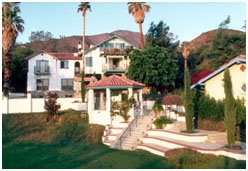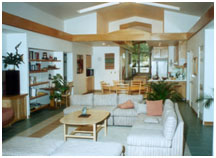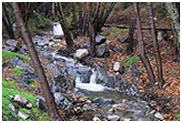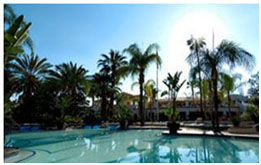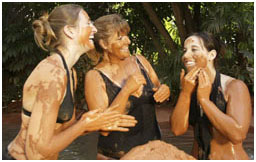 The Glen Ivy Center is a naturally beautiful facility which for eleven years, have offered a pleasant and private environment for groups to hold their seminars, workshops and board meetings. The presence of such groups enhance the property and intensifies the spiritual purpose of the Center. Each of the guest rooms are uniquely appointed with comfortable furnishings. Wholesome and lovingly prepared meals are served in the spacious, elegant dining room. Various meeting rooms are offered to suit an assortment of activities which fits the intention of the Abundance Retreat fro Women. The peaceful surroundings invite leisurely walks, allowing for moments of relaxation and reflection. The Glen Ivy Hot Springs Spa is a short relaxing walk among catus gardens, native mature oaks and running springs.

Enter the world of The Glen Ivy Hot Springs Spa and leave the rest of the world behind. You'll find an intriguing combination of the French Riviera, deep-sea grotto, tropical paradise, tranquil forest retreat, and modern day spa. Over the passage of time, people such as Native Americans, Spaniards, and stagecoach travelers have sought relaxation and healing in Glen Ivy's natural mineral waters that bubble forth from deep within the earth. Today, this natural place of rejuvenation offers so much more, 11 acres in all. Enjoy a red clay mud bath or mineral springs soak, a moisturizing Grotto treatment or full body massage under the Oaks. You cannot appreciate this exotic paradise until you escape here yourself.

The Rejuvenating Retreat for Women is a gift of experiencing the magnificence of body, mind and spirit by relaxing, renewing and empowering the essence of who we are. Through Feng Shui, yoga, meditation, coaching workshops, dance, nourishing meals, and relaxation in the mud and healing waters of
The Glen Ivy Hot Springs Spa
, participants share in an enlightenment experience with other women and gain a cleansing of the mind and body. Visualizations lead to clarity around mission and affirmations to support showing up in the world and empowering spirit. Along the journey, new friends and relationships are formed and a higher learning is attained. The sacredness and spiritual energy of the
The Glen Ivy Center
and the
The Glen Ivy Hot Springs Spa
offer the perfect place to renew and heal from the day-to-day responsibilities and challenges leading to a vision of future opportunities.